Hong Kong International Poster Triennial 2007
THE HONG KONG HERITAGE MUSEUM
香港国际海报三年展是香港文化博物馆的定期重点活动之一,包括比赛、展览和研讨会三部分,希望藉此介绍海报设计的最新发展,并展示优秀的作品。「2007香港国际海报三年展」已是第三次举办,比赛按照国际平面设计社团协会(International Council of Graphic Design Associations)的规则和指引进行。
截稿日期
:2007年1月15日下午5:00
表格下载
:
http://www.heritagemuseum.gov.hk/PDF/triappf.pdf
尺寸
海报的尺寸最小不能小于364mm×515mm,最大不能大于1200mm×1800mm。
参赛费用
无
截止日期
所有参赛作品必须在2007年1月15日下午5:00前送达
地址/Add
香港新界沙田文林路1号
香港文化博物馆 康乐及文化事务署
香港国际海报三年展
The Hong Kong Heritage Museum, Leisure & Cultural Services Department
电话/Tel
(852) 2180 8118 / 2180 8117
传真/Fax
(852) 2180 8222 / 2180 8111
邮箱/E-mail
triennial@lcsd.gov.hk
官网/Website
www.heritagemuseum.gov.hk
英文详细版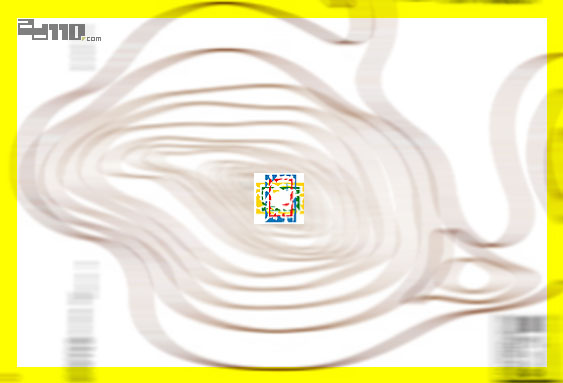 Conditions of Entry Aims of the event
/ To establish Hong Kong as a world city in the arena of collecting and promoting poster design;
/ To assemble a distinct international poster collection;
/ To foster graphic design education and culture exchange with other countries and regions.
Eligibility
The competition is open to designers from all regions and countries.
Category
Open competition
Entries will be categorized into four categories:
(a) Ideology - creations concerning universal themes: existence of man, civilizations, social and political actions, etc.
(b) Promotion of Cultural Events - promoting culture, art, theatre, music, education and sport ventures
(c) Commercial and Advertising - promoting commodities and business
(d) "Children" - a category to echo the programme theme of the HKHM for 2007/2006.
Entry
There is no limitation to the number of entries submitted by each entrant. Original artworks or drafts will not be accepted. Entries of (a) to (c) should be printed, have been published and circulated after December 2003. Entries of (d) should be works newly created for thematic title. The organizer reserved the right to categorize entries to the appropriate category. Entries should be submitted in goood condition, with labels attach to the upper right corner at the back of each poster. If entries are in series (treated as one item), please indicate at "Remarks" under the "Detail of Entries". Each entry can enter one category only. All works submitted should include a concept statement and description of the work of not less than 50 words to facilitate judging
Size
The minimum size of poster eligible for all entries is 364 x 515 mm and the maximum size is 1200 x 1800 mm.
Participation fee
Participation fee is not required. All the entries will not be returned
Delivery and deadline
Poster entered must not be mounted and framed. They should be properly protected, delivered flat or scrolled by courier / in person during office hours (Mon. to Fri. 9:00am to 5:00pm) to the following addresses together with the completed entry form:
Hong Kong International Poster Triennial 2007
Hong Kong Heritage Museum
1 Man Lam Road, Sha Tin, N.T, Hong Kong
The organizer declines all responsibility for loss or damage of posters in transit.
All entries must arrive before 5:00 pm, 15 January 2007.
Judging Panel
The judging panel will comprise 7 international renowned designers:
Mr. Wong Ping-puiui, Stanley / Hong Kong
Mr. Han Jiaying / China
Mr. Shin Matsunagia / Japan
Mr. Garry Emery / Australia
Ms. Anette Lenz/ France
Mr. Eugene Cheong / Singapore
Mr. Rick Valicenty / U.S.A.
Members of the judge panel are subject to change without prior notice. The panel's decisions are final. Selected entrants will be notified by mail in late May 2007.
Judging Criteria
Judging will be based on originality, aesthetic effectiveness, creativity and technical competence.
Awards
/ Gold, Silver and Bronze award will ne selected for each category.
/ Cash prize and a certificate will be awarded to each winner:
Gold - HK$15,000
Silver - HK$10,000
Bronze - HK$5,000
Copyright
It is the responsibility of the entrant to protect intellectual rights by appropriate registration or patent. All matters regarding copyright of the entry will be the responsibility of the entrant. All the posters qualified for the competitive exhibition will become the collection of the HKHM. The organizer will have the right to publish, exhibit or reproduce all materials provided by the entrants for promotion of design.
Enquiries
The Hong Kong Heritage Museum, Leisure & Cultural Services Department
Tel/ (852) 2180 8118 / 2180 8117
Fax/ (852) 2180 8222 / 2180 8111
E-mail/ triennial@lcsd.gov.hk ( attention "Hong Kong International Poster Triennial 2007" )
Please visit the Hong Kong Heritage Museum web site hk.heritage.museum for information and entry form
Website/ www.heritagemuseum.gov.hk

引用通告地址 (0):

http://www.ad110.com/hi/haheikechidabian.asp?tbID=246

http://www.ad110.com/hi/haheikechidabian.asp?tbID=246&CP=GBK
请不要吝惜您的评论,ad110.com提倡善意的批判.....